Excerpt from Kiwanis KT Notes November 2018-2019
Feature article about Kiwanis partnership with TAP
See article HERE
Letter of Appreciation from the NSEFU Wildlife Conservation Foundation
The following reprint from the July 2018 Newsletter is provided in response to the request at the October TVCUC General Meeting for additional information about TAP assistance to the NSEFU.
The letter below was delivered to Warren Sanders in the TAP office.
Dear Warren,
I am Pandora Vreeland's sister Coe, and you graciously donated laptops and tablets to our foundation for our school project and for our anti-poaching ranger team.  I cannot even express the reaction, the sheer joy, and the incredible gratitude that everyone involved felt when we handed out your donations.  The teachers at the school practically "levitated" with joy! I wish you could have seen firsthand the absolute happiness that erupted in the classroom.
We are truly humbled we were recipients of your dedication and invaluable tools to help people reach their dreams.  You could not ask for more humble and grateful people.  Thank you for letting me be the conduit of joy on my trip.  I have a picture attached with one of the teachers holding a computer like he was holding the Holy Grail!  It was magical.
And you might like this…we originally built this school for 60 children.   Well turns out we now have 176!!! Yes, the locals are so thrilled with our teachers and their new classroom that our class count exploded :0)  If you ever need to find worthy recipients of more laptops and tablets…I "think" I just might have the perfect place :0)
Our rangers are thrilled to have the tablets and it will help our getting reports in a more timely fashion.  Again, on behalf of Team Nsefu…thank you for believing in our work and giving such deserving and humble people a gift that would otherwise be impossible due to abject poverty.
Thank you again.
Your friend for life,
Coe Lewis
Co-founder, NSEFU WILDLIFE CONSERVATION FOUNDATION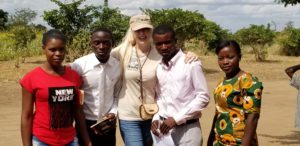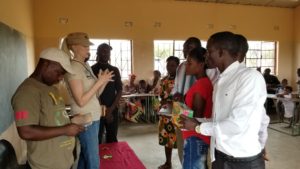 More about NSFEU HERE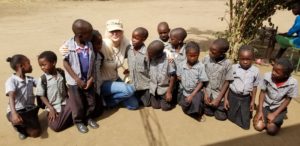 NSEFU Wildlife Conservation Foundation is a non-profit organization specializing in cutting edge anti-poaching programs and strategies in Zambia.