Technology Access Program (TAP)
What is TAP?
The Technology Access Program known as TAP is a community outreach program of the Tellico Village Computer Users Club. TAP restores and gives away computer systems to needy families in our greater community.
---
DON'T THROW IT OUT!
This is an excellent way to recycle your used computer equipment.
Please consider donating your old system components to the TAP. Please spread the word among family and friends who may have excess computer hardware.
Donations of computer equipment can be brought to:
TVCUC — TAP
244 Lakeside Plaza, Loudon, TN 37774
MAP
Lakeside Plaza is along Ritchie Road, TAP is located in the lower level of building #2, behind the Thai Bistro.

CONTACT TAP
---
2020 Was A Record Breaking Year!
One Thousand and Eighty Eight Systems Delivered.
For this year through the end of December – 766 systems provided, 916 youths served. 
From inception in 2007 through December 2021 TAP has delivered 9,111 computer systems that benefited 13,521 youths!
---
TAP Progress Chart 2016 through 2020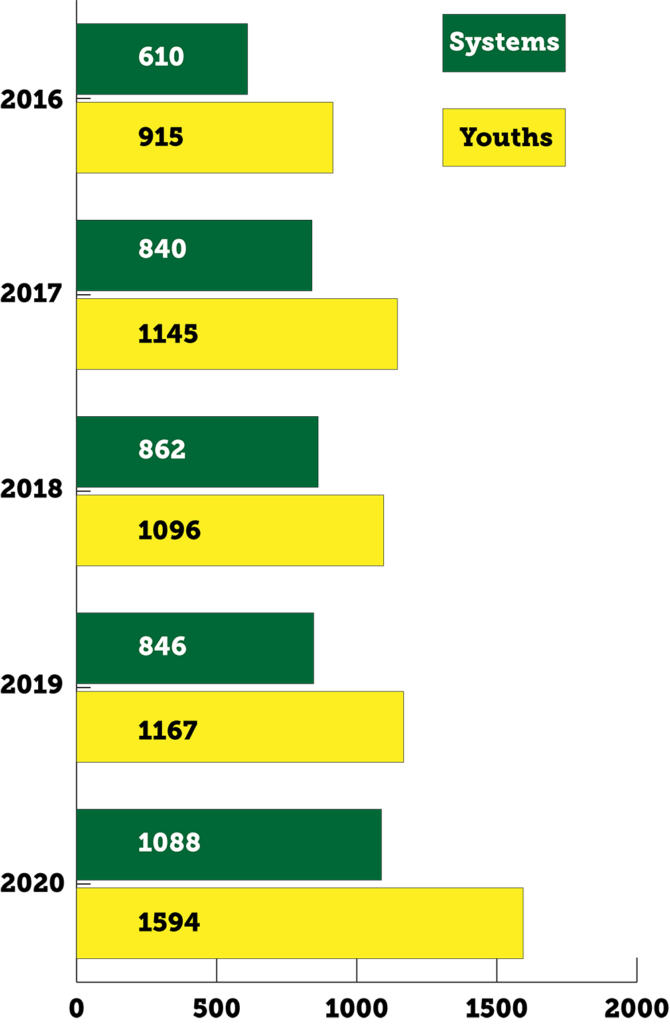 ---
TO CONTACT TAP
CALL 865.332.5313 Or use the form provided here:
---
Technology Access Program Committee
Co-Chairperson – Warren Sanders
Co-Chairperson – Vince Alline

---
Map for Lakeside Plaza
---
SPONSORS
TAP thanks the wonderful Individuals, Organizations, Businesses,
and Foundations who generously provide needed funding.